How can ProgramPay help me access my forfeiture balance?
WHAT IS A FORFEITURE BALANCE
When a participant with a balance in the plan terminates employment and is not fully vested in the employer contributions made to their account, the non-vested portion is transferred to the plan's forfeiture account. Consult your plan document to understand how and when your forfeiture balance may be used.
USING YOUR FORFEITURE BALANCE
As forfeiture balances can accumulate over time, you must choose to use your forfeiture balance for certain things, such as offsetting the cost of matching contributions, depending on your plan elections.
If a plan has a forfeiture balance available, you will automatically be presented with the option to use some or all of that balance from the Review Submission page within ProgramPay. The default setting is to use $0 of the available forfeiture balance.
On the Review Submission page you will see the following information:

Total Contribution amount

ACH Transfer amount
Forfeiture amount available
Forfeiture amount field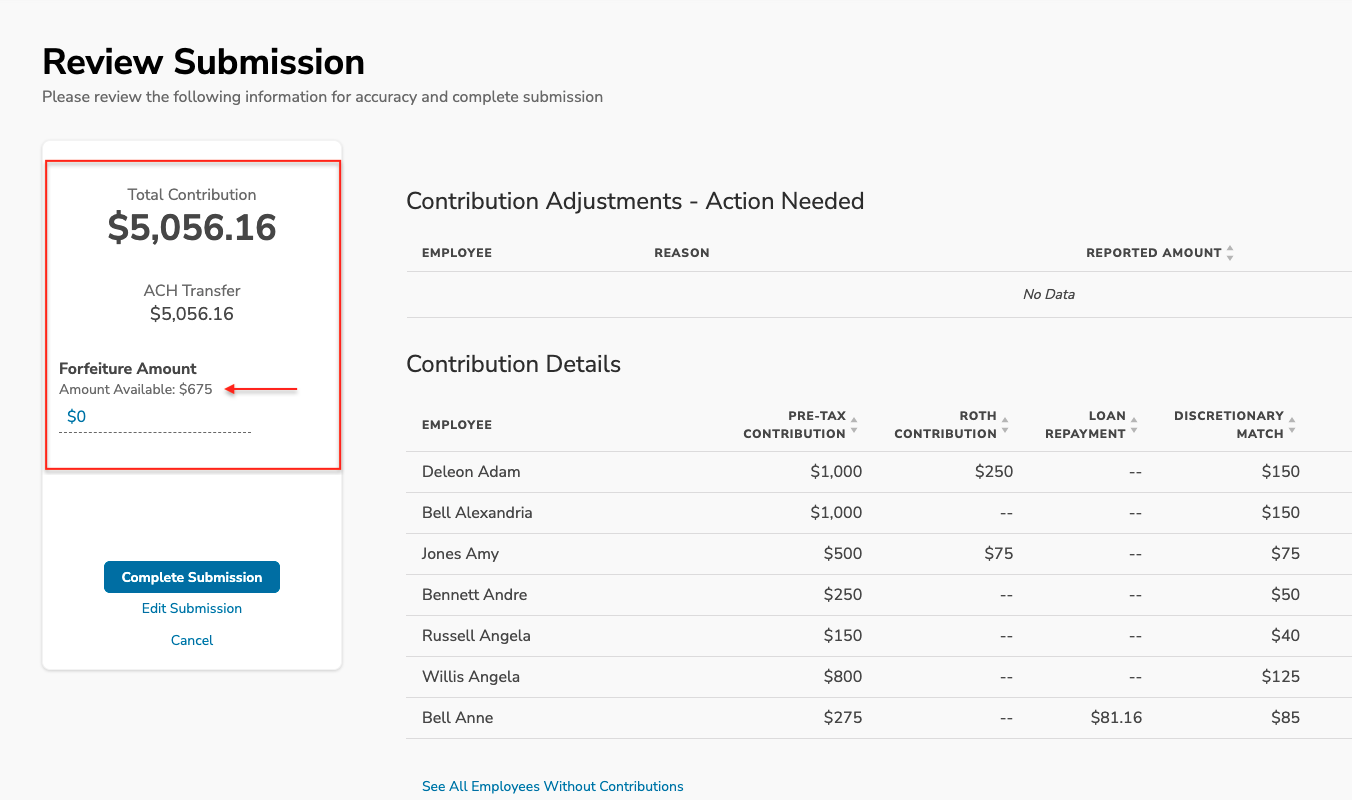 PROCESSING A SUBMISSION USING YOUR FORFEITURE BALANCE
To use any or all of the available forfeiture balance when processing a contribution, enter the amount in the Forfeiture Amount field before completing the submission.
The available Forfeiture Balance and the ACH Account amount will update on the screen as the Forfeiture Amount is adjusted.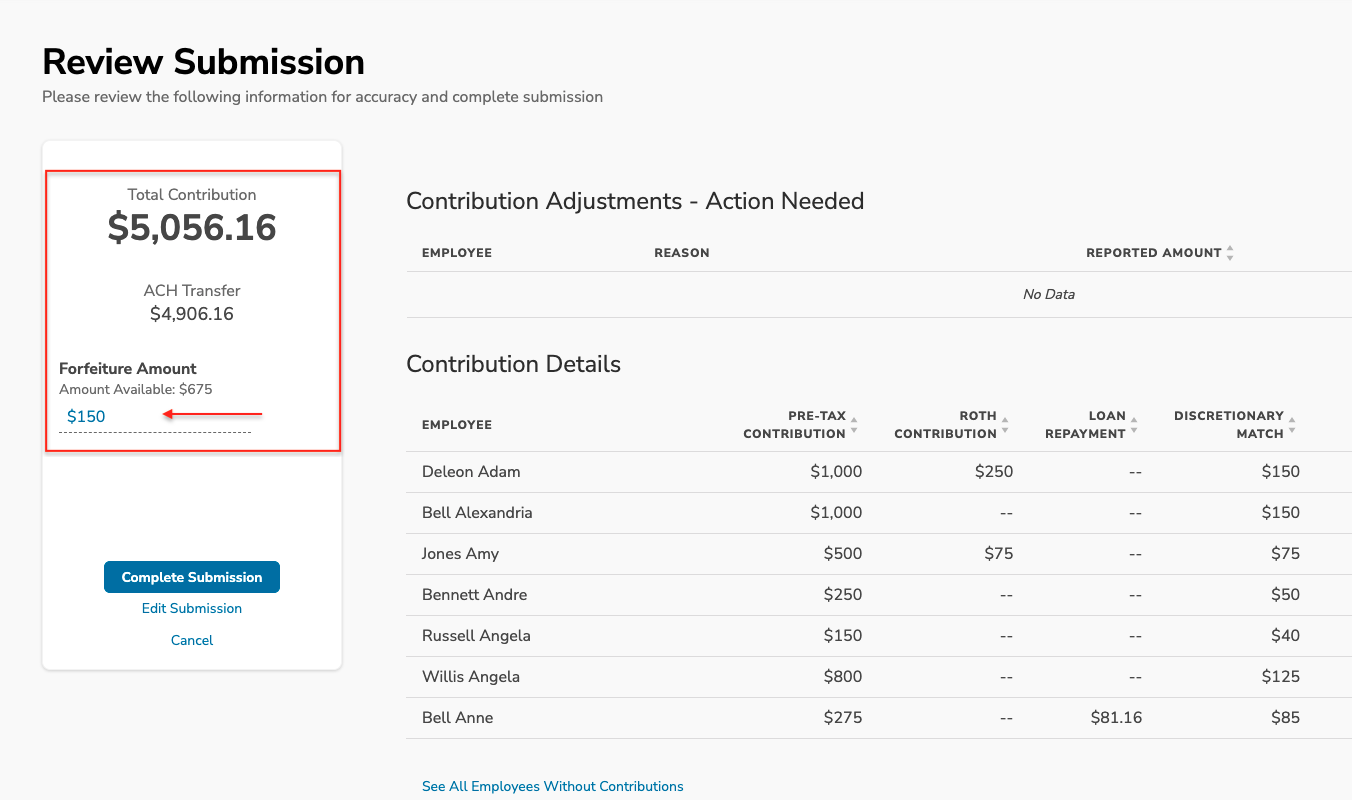 Once you've reviewed the details of the submission, click Complete Submission to send the contribution for processing. You will receive the "All Done" message with a recap of the the amount to be collected from your bank account and the amount of forfeiture used.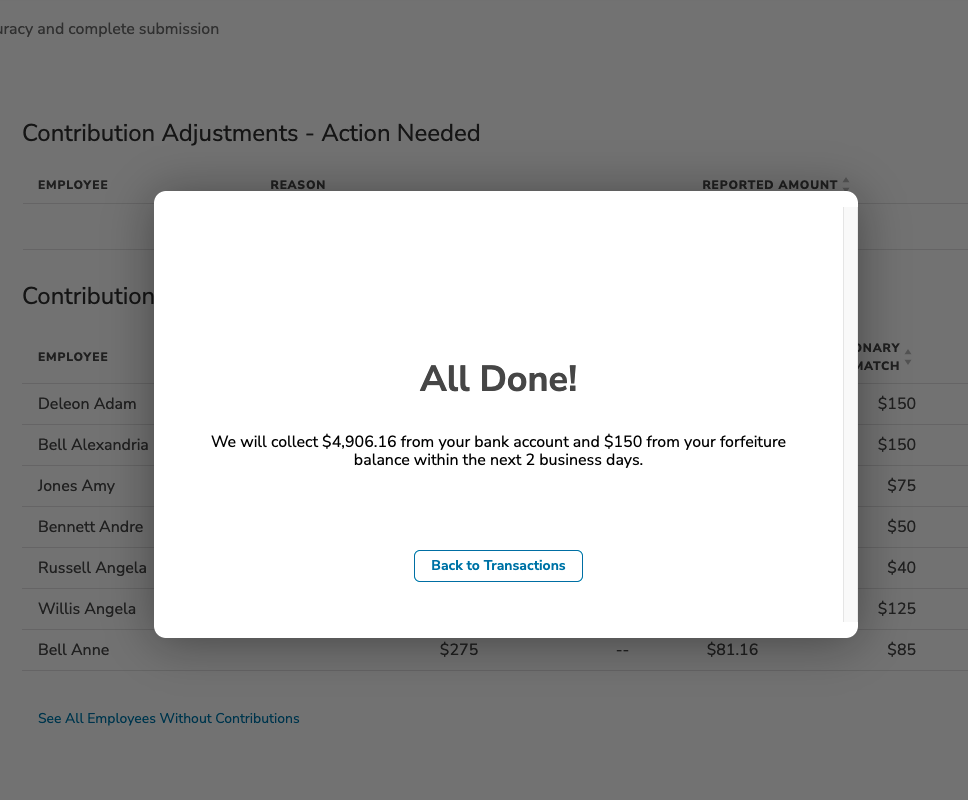 If you enter in a Forfeiture Amount that is greater than the available Forfeiture, an error message will appear (see below). You will not be able to proceed until the amount is corrected.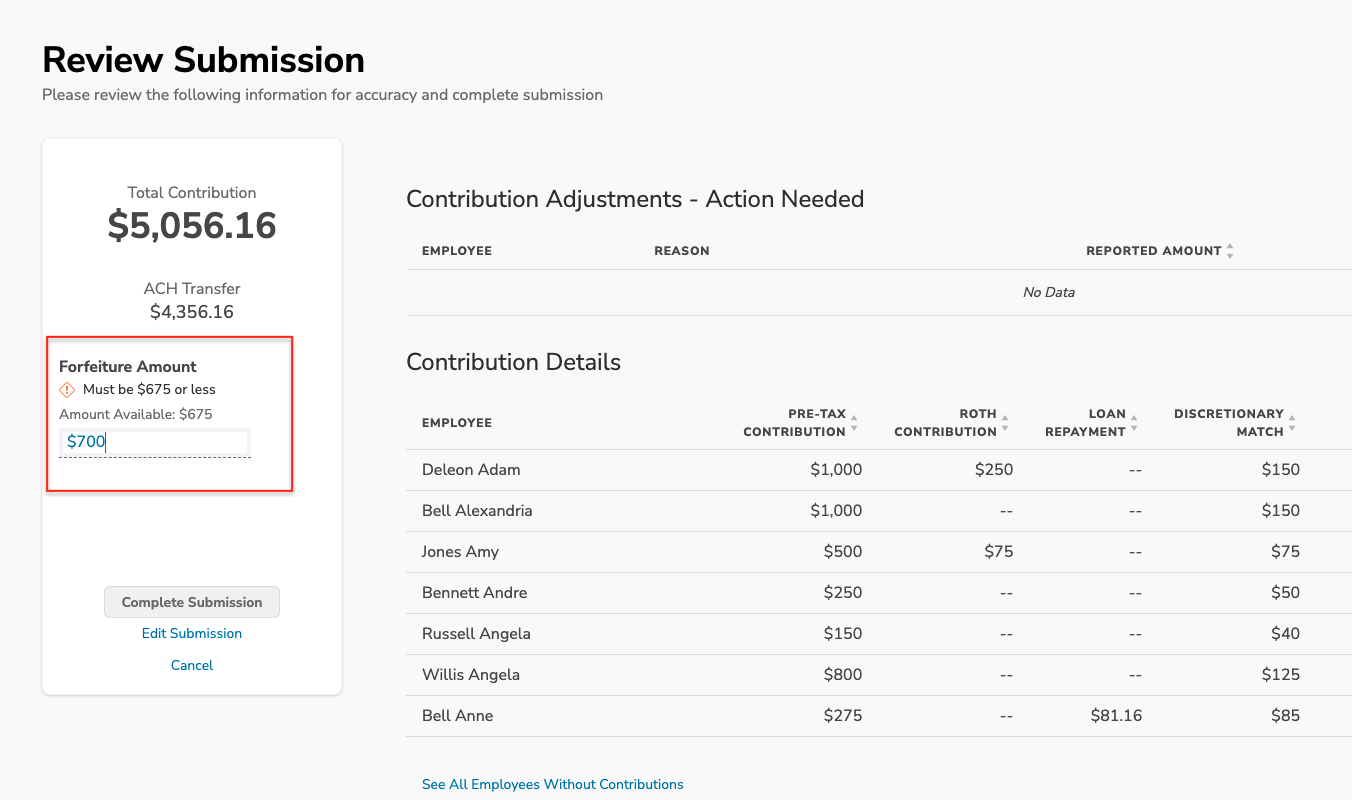 Due to market fluctuations in a Forfeiture Balance that may happen while contribution submissions are in progress, if a submitted transaction's forfeiture use exceeds that day's available balance, the transaction will be adjusted by ProgramPay to the currently available balance.

On any contribution where forfeiture balance was used, you will be able to see that within the contribution detail.