Sometimes, you may find that you just need a little extra help when using ProgramPay.
If you do, hover your mouse over the Question Mark icon [

] for assistance options.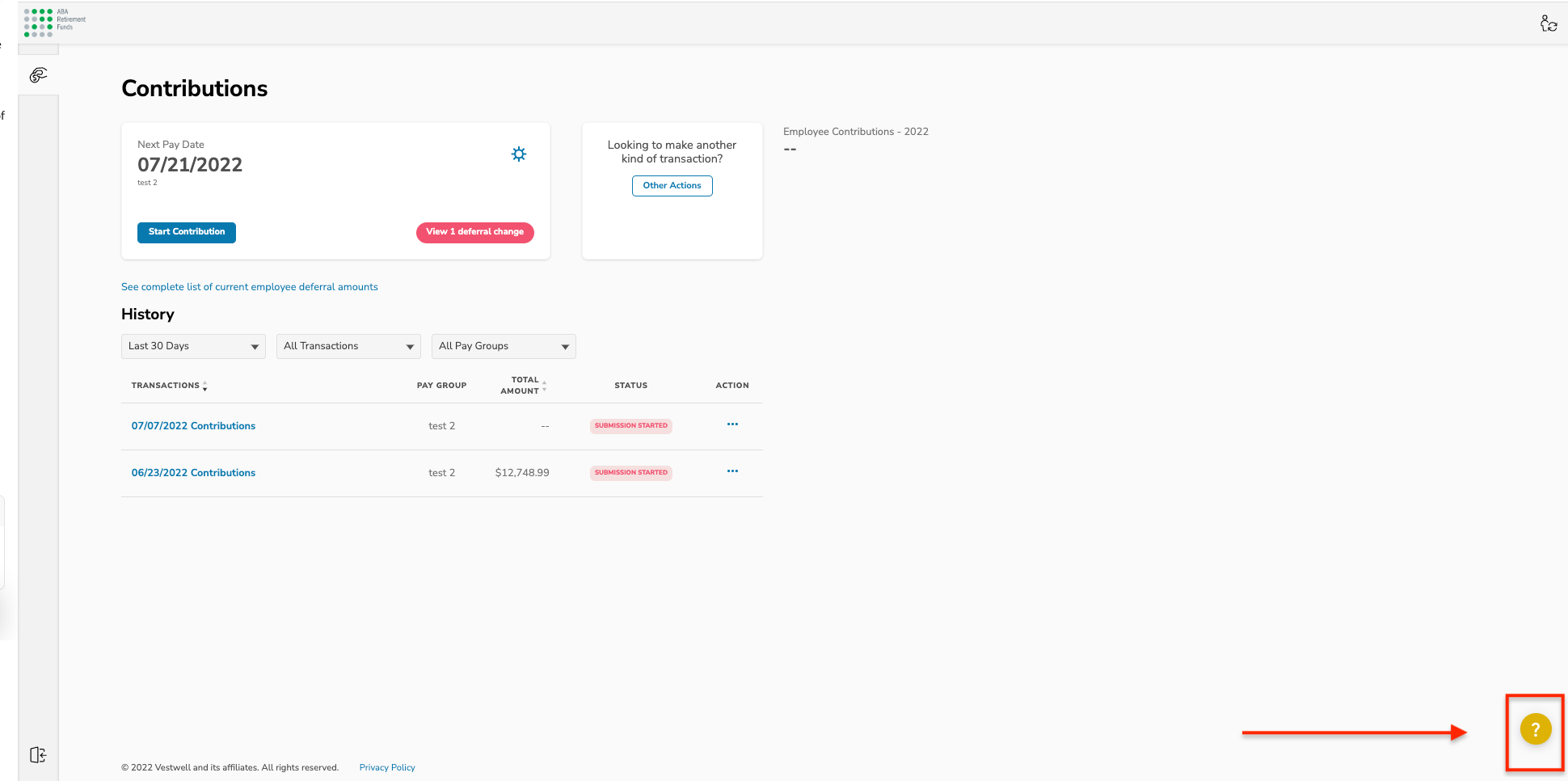 You'll be offered two options for further support: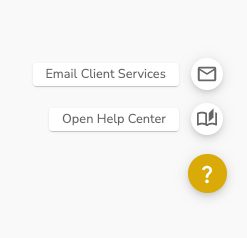 To send an email to the ABA Retirement Funds Services team, click on the envelope icon, labeled "Email Client Services."

"Open Help Center" gives you full access to all the training videos and articles of the ProgramPay Help Center, right from inside the portal. Just click on the book icon to get started. You'll be presented with a Help window with suggested articles that may help you with the features of the current page in the portal.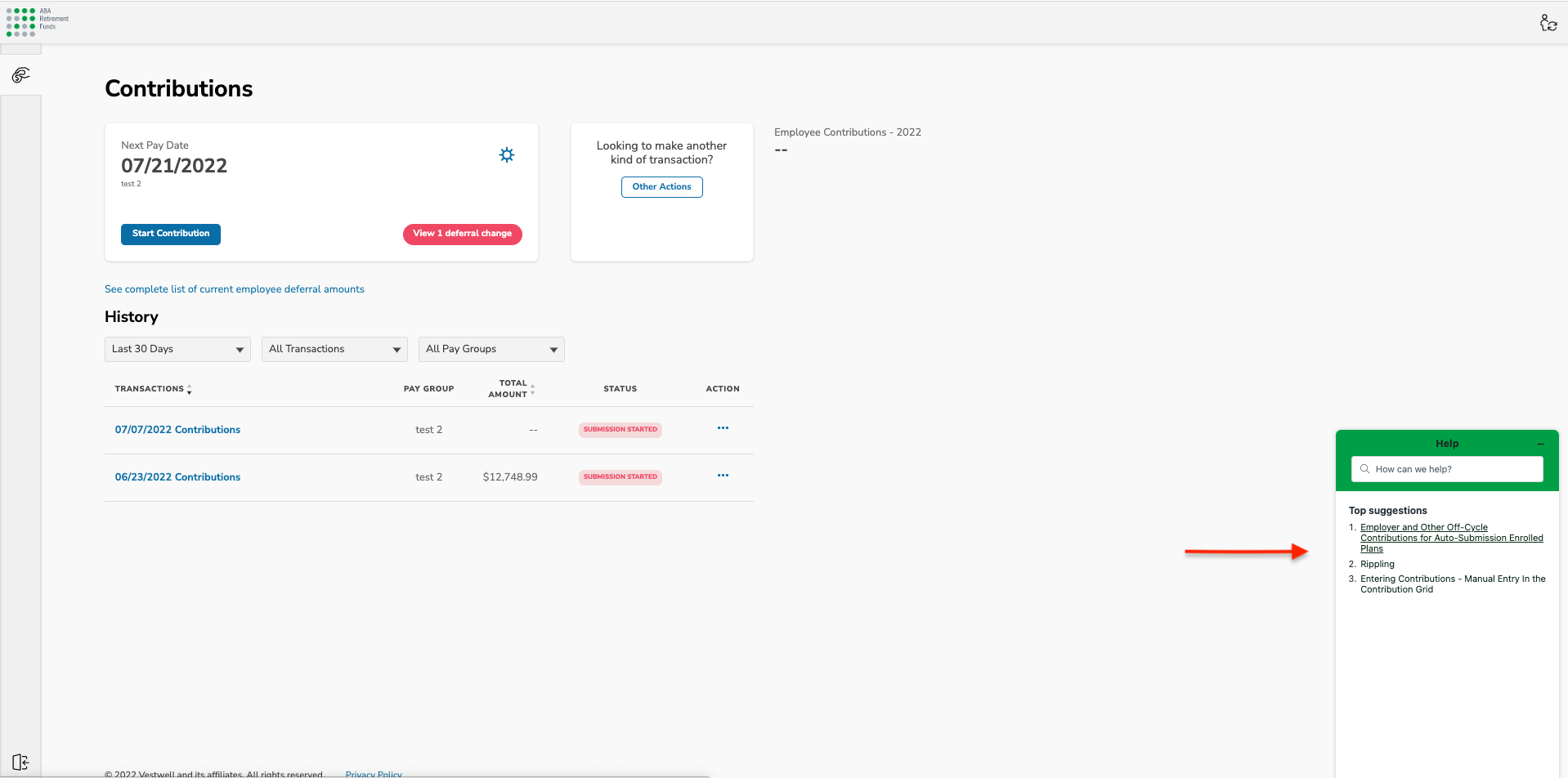 If the Top Suggestions don't display what you are looking for, try using the search bar to look for more articles. Just type key words into the search box and press enter to see more results.
See an article in the search results that seems helpful, click on the link to open up the article within the help widget.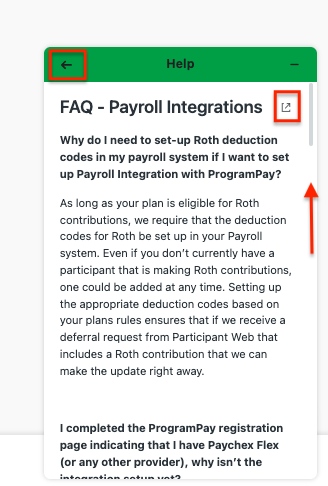 You can see the details of the article right within the ProgramPay portal by using the scroll bar to move up and down.
If you prefer to see the article on a full page, click the arrow to open the article in a new tab.
Click the back button to return to the Help Center search box.
To leave Help all together, click the minimize button
Need help?
Please contact: contactus@abaretirement.com for assistance.