Email Subject Line: "Action Needed. There was a problem with your xx/xx/xxxx contributions."
ProgramPay validates contributions for a wide variety of possible problems. If we've setup payroll integration between your payroll provider and ProgramPay, you will receive this email notification if errors occur with one or more contributions or loan payments.
Action is required when you receive this email.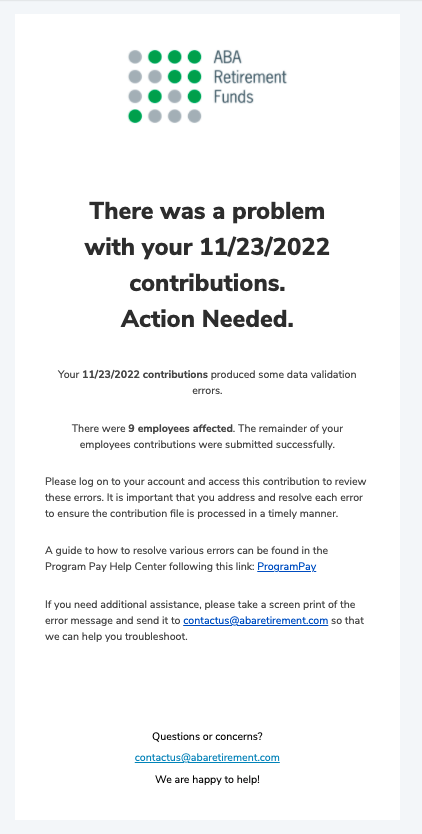 These alerts will be sent from "ProgramPay@notices.vestwell.com". Please adjust spam or other filters in your email system to allow you to receive these important communications.