Email Subject Line: Contribution xx/xx/xxxx Successfully Processed
Contributions are transmitted from ProgramPay to the Voya record keeping system each business day at 1:30PM Eastern Time. Be sure to enter your contributions before 1PM Eastern Time to have them included in the 1:30PM transmission.
Once your contribution is transmitted, ProgramPay registered user for your plan will receive the following notification.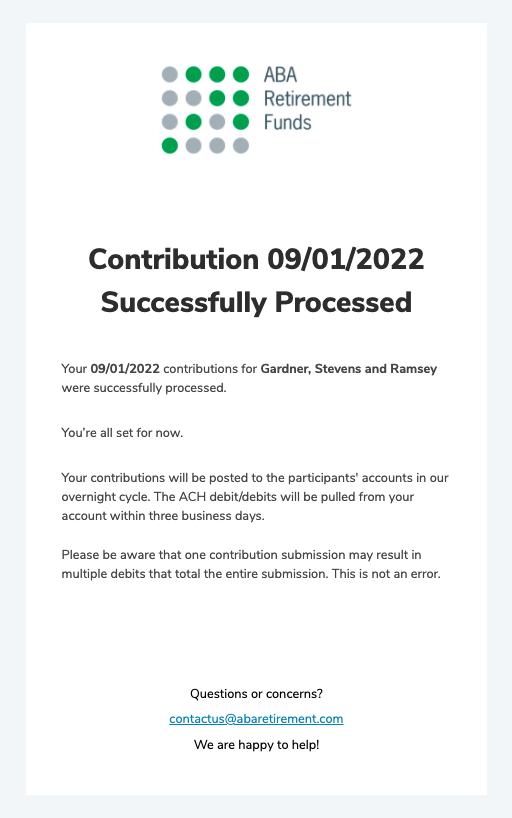 These alerts will be sent from "ProgramPay@notices.vestwell.com". Please adjust spam or other filters in your email system to allow you to receive these important communications.