Even if you've set up an auto-submission for your recurring employee contributions, you may still make Employer contributions and other off-cycle contributions from ProgramPay at any time.
From the Contributions dashboard, click the "Other Action button and select "Off-cycle contribution"from the dropdown.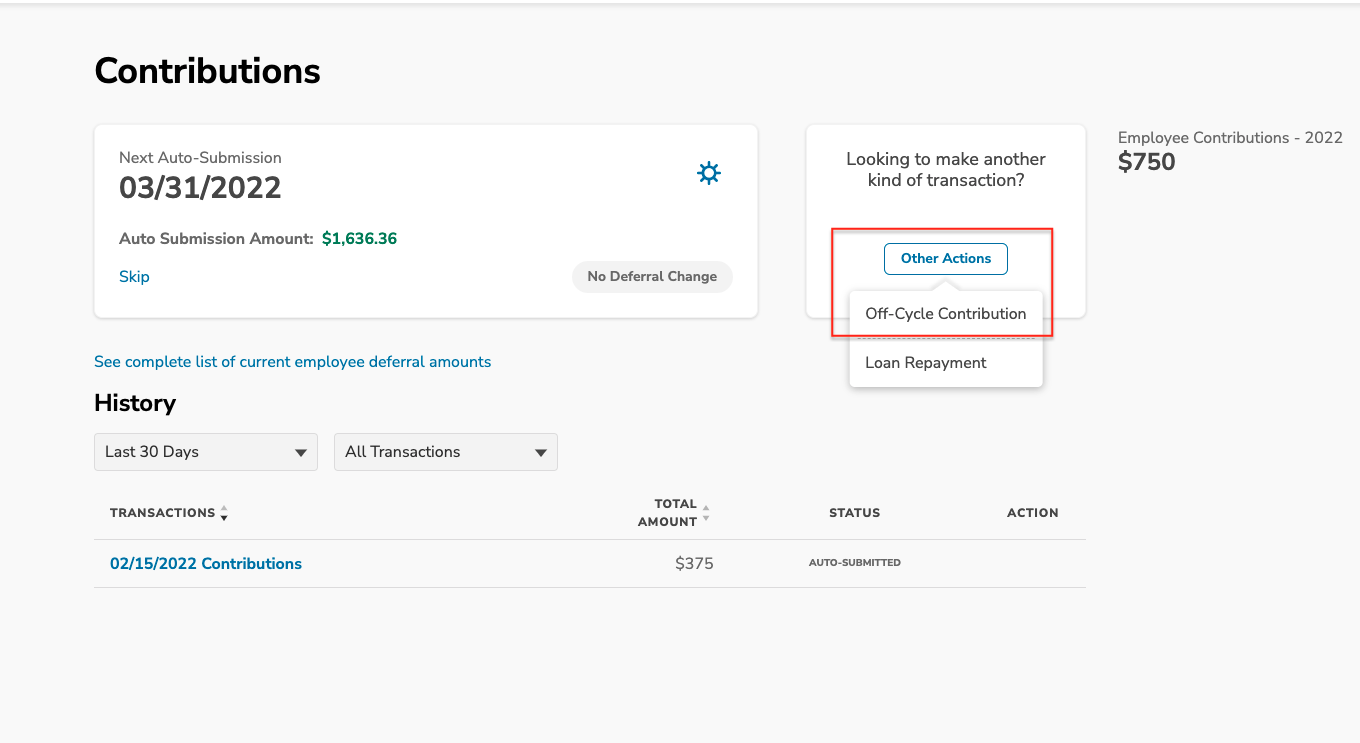 Then enter the date of your contribution.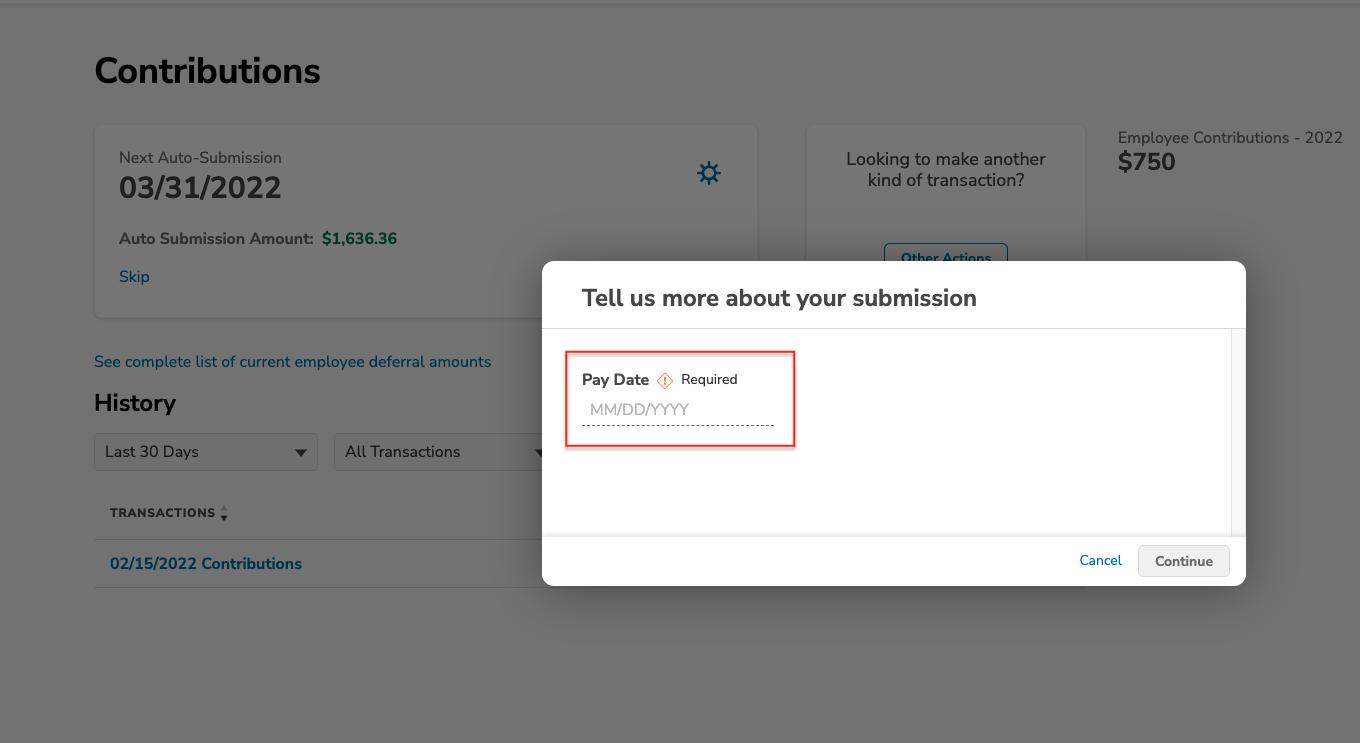 Please Note:
If you are making an employer contribution for the prior year, just be sure to select a date from the year of your contribution.

When making employer contributions for the current year, please take care to ensure that you understand the rules and annual limits for employer contributions. If you are making a current year contribution before year end, you risk exceeding those limits. You should consult a tax professional for guidance on how much to contribute.
You will now proceed with entering your off-cycle following these instructions.
Once the submission is completed, ACH transfer of funds from your bank account to your retirement plan typically occurs within three to five days.