Once you've successfully set up auto-submission of your employee contributions, you can keep an eye on their progress, skip a contribution, reinstate a contribution or change your contribution settings all from the ProgramPay portal.
From the Contributions Dashboard, you'll be able to see your next scheduled Auto-Submit Contribution with a notation as "Next Auto-Submission" next to the date.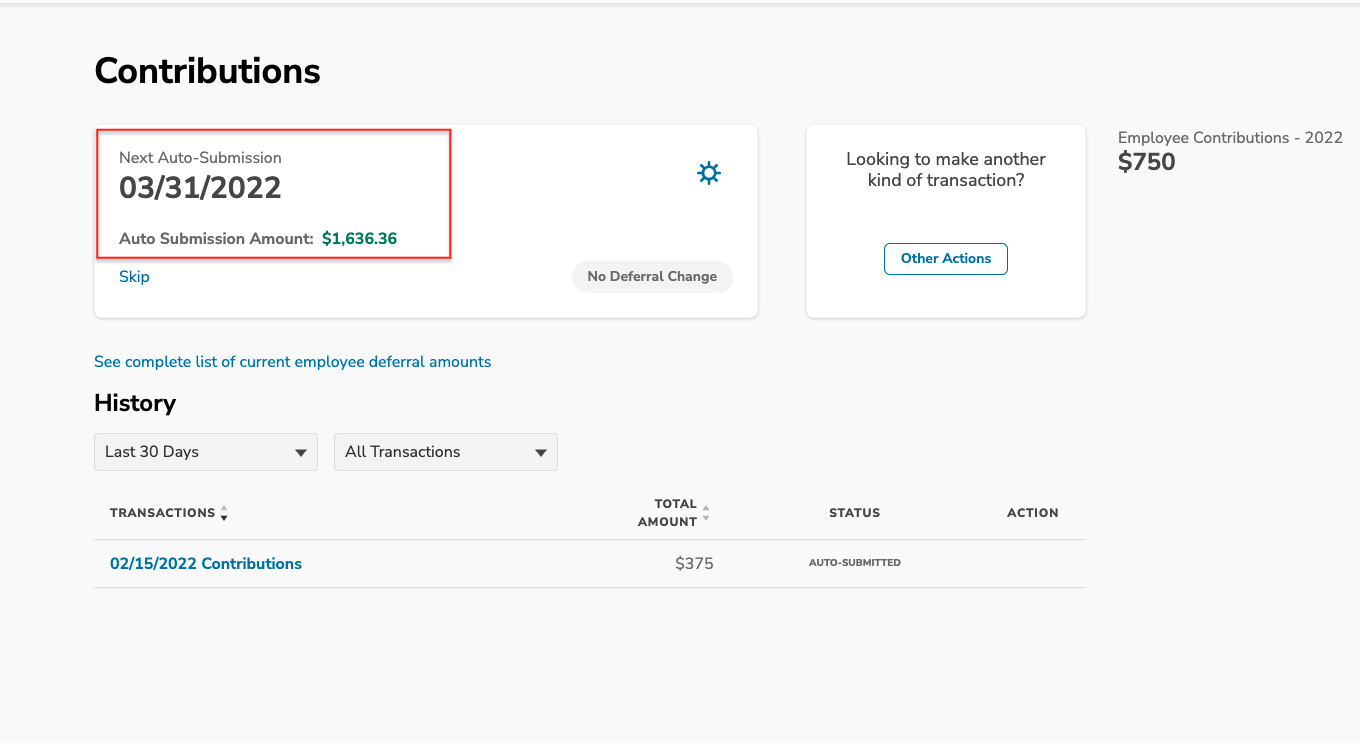 If everything looks good, there is nothing more for you to do! Contributions will automatically be pulled by ACH from your bank account on file and deposited into your retirement plan, typically within three to five days from the submission date.
If you want to skip an upcoming payment, you can do that directly on the dashboard, by clicking the Skip button.
You can choose to reinstate a skipped payment at anytime by clicking the Re-apply button.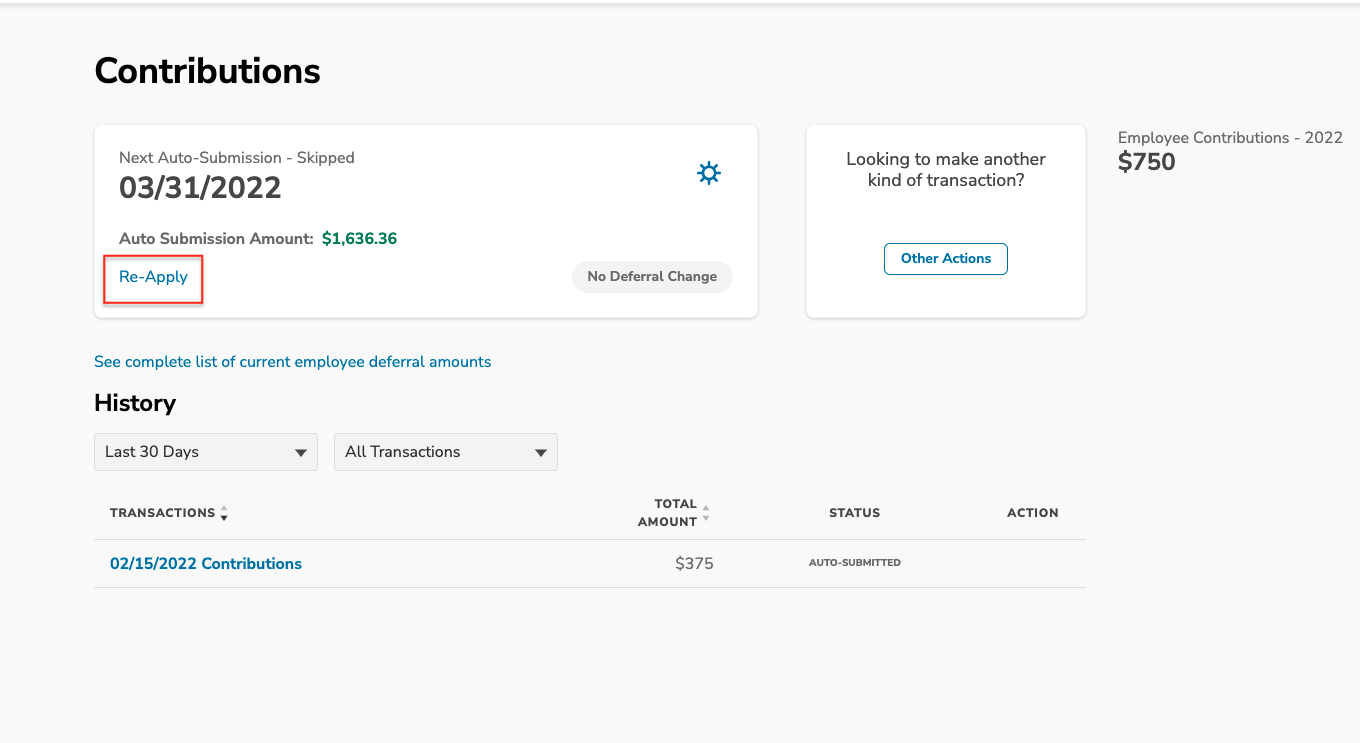 You will be able to see all past contribution for your plan in the History section. Notice the "Auto-Submitted" status indicating that the contribution was created and calculated based on your plans auto-submission settings.

Want to make a change to your settings or disable Auto-Submission altogether? Click the gear icon to get started. You will then be able to change frequency or amount following the same process you used to set up your auto-submission originally. Click here for instructions.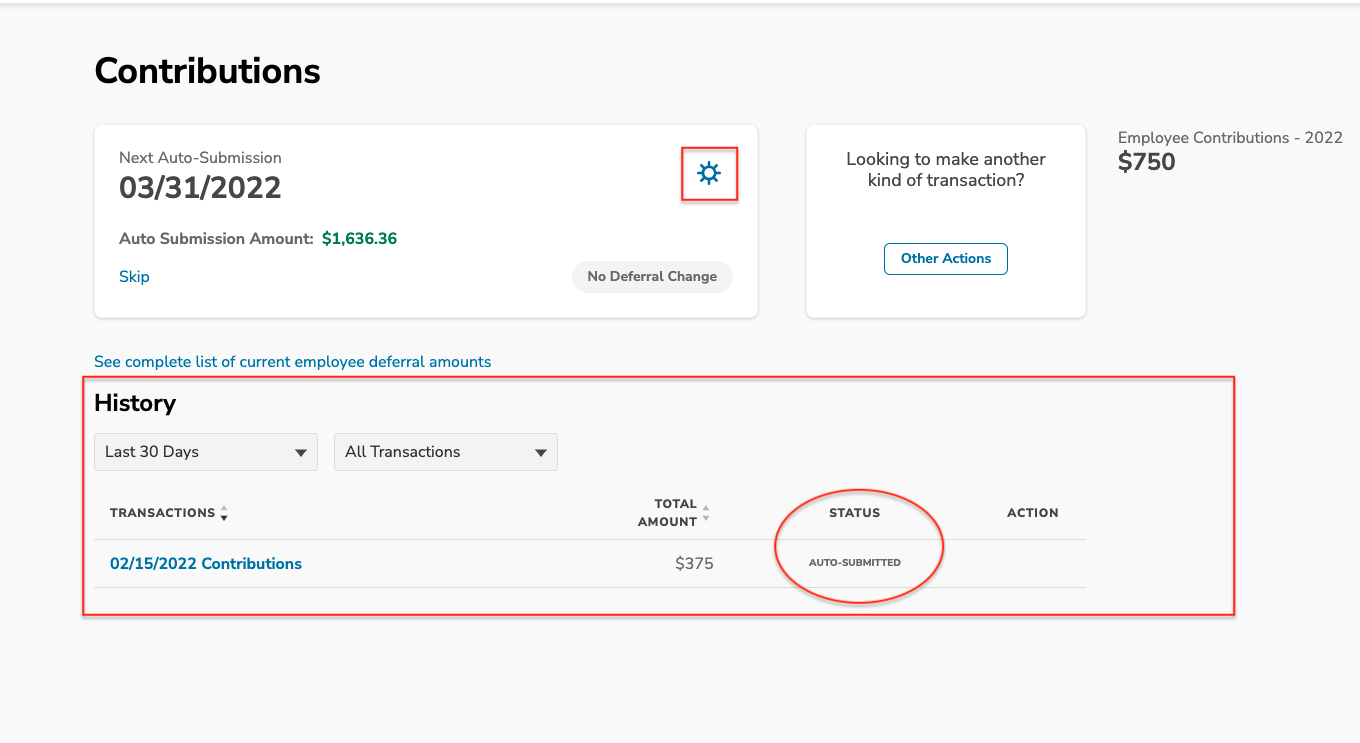 Consider reviewing and refreshing your auto-contribution settings each year!
Please note: This feature is only available for plans with one (1) participant. If you are subscribed and your plan adds a second participant, the auto- submission will be disabled.