To begin submitting a contribution for a regular payroll cycle, visit the Contributions section of the ProgramPay Dashboard and select "Start Contribution" under the Next Pay Date. By selecting this button, you will begin the contributions process for the date that is listed as the next pay date.

If you'e already started that contribution, and are going back to it, look for your desired date in the History section of the dashboard. Each time you start a contribution, the Next Pay Date progresses to the next scheduled pay date for your company.
If you've started a contribution within the last 35 days, which you didn't complete, and then you go to start a future dated contribution, you may see this reminder to remind you complete the one you've already started and confirm if you really want to begin the next contributions.

How do Contributions get processed?
ProgramPay offers plan sponsors flexibility. Depending on your preferences and your firm's Payroll System, your Contributions will be processed via ProgramPay in one of the following two ways:
Processing contribution submissions directly in the ProgramPay Portal
You have three options to begin submitting your contributions directly in the portal: Upload File, Copy from [Previous Date], or Enter Data Manually.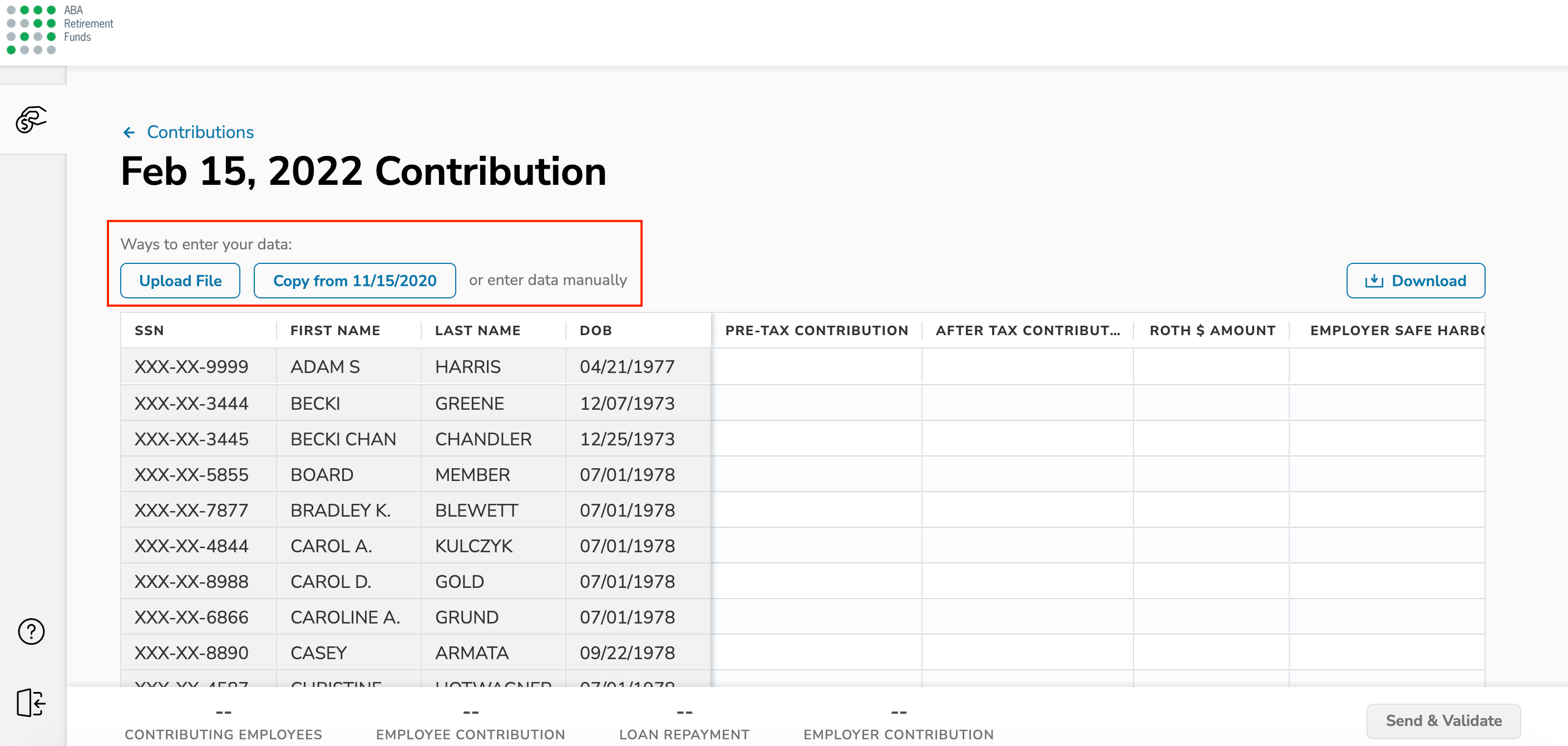 You may upload an excel or CSV file from your computer or downloaded directly from your payroll provider's platform, as long as the required fields are available. Required fields can be found here.
Copy from [Previous Date] Method:
If you would like to keep the same information from your previous submission, you may select the "Copy from [Date]" button. ProgramPay will allow you to copy from the last processed pay date from the same pay group. From there, the contribution grid will be pre-populated with all of the data from your previous submission of the same pay group and type.
On the contributions grid, you may manually type in the amounts under the columns listed as "Pre-Tax Contribution", "After Tax Contribution", "Roth", "Employer Match", etc.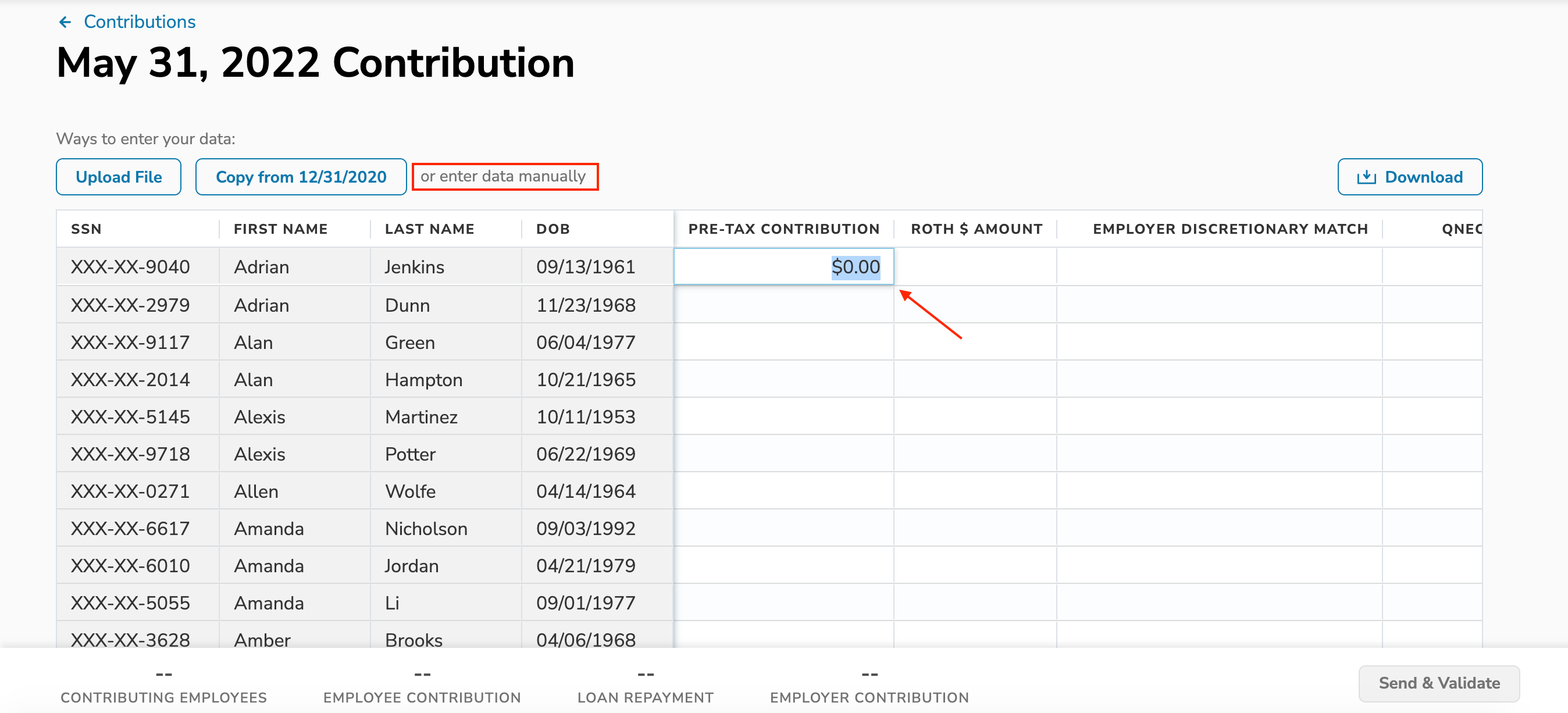 Payroll Integrations
ProgramPay offering direct integration with select payroll providers. There are two (2) types of integration.
Need help?
Please email: contactus@abaretirement.com for further assistance.